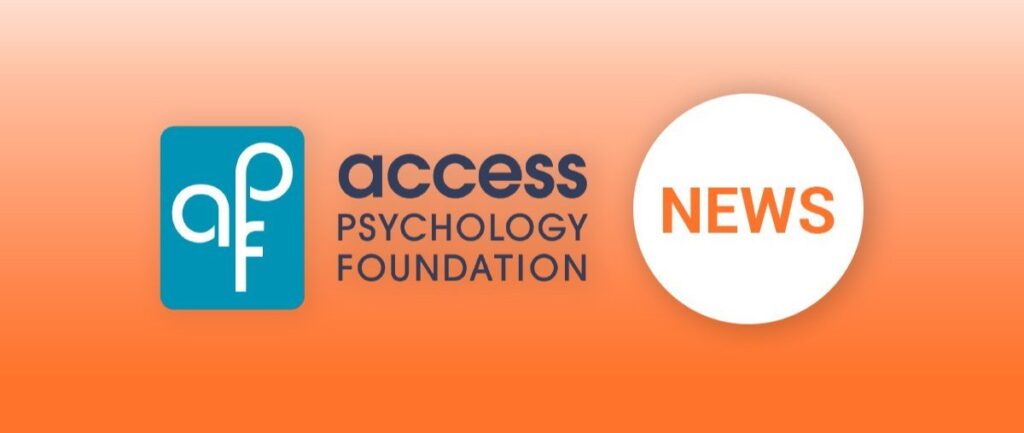 "I am grateful for this opportunity provided by Access Psychology Foundation, as their work brings in more voices from historically underrepresented groups into the field of mental health."
– APF Scholarship Recipient, 2023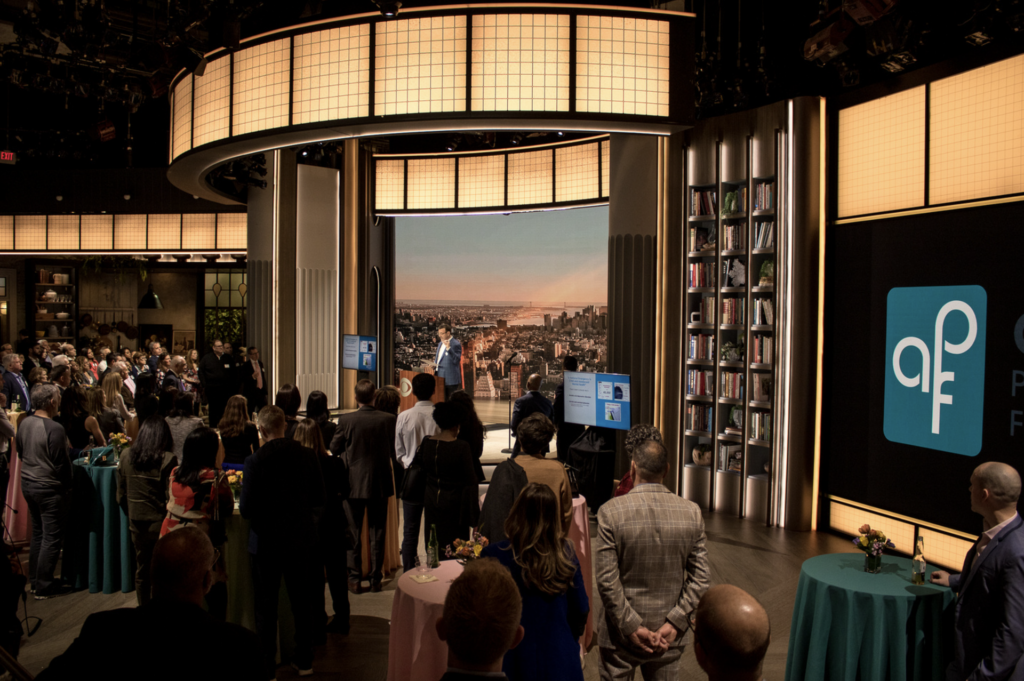 Spring Cultivation at CBS Studios
Last month, the Access Psychology Foundation hosted their first-ever Spring Cultivation Event at CBS Studios in Manhattan. We were joined by friends, partners, and supporters, all with the common interest of redefining mental wellness for underserved populations. We took over Drew Barrymore's daytime talk show studio to share our mission of increasing access to evidence-based mental health treatment an training, and to enjoy cocktails and conversation with like-minded folks. A special thank you to APF Board Member, Maurice DuBois, and the team at CBS News for making this event such a success!
As mentioned the night of the event, as well as on our social media, donors who contributed $2,000 or more were entered into a drawing to receive 2 VIP tickets to a taping of The Late Show with Stephen Colbert.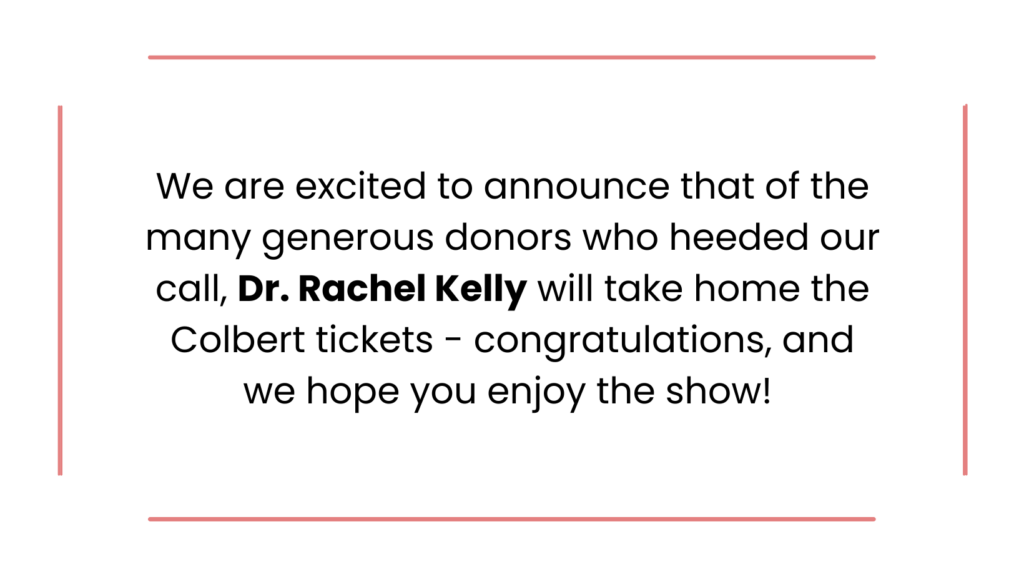 ---
Welcome to Our Newest Scholarship Recipients
This upcoming academic year, APF will sponsor scholarships for two Postdoctoral Fellows and two undergraduate Summer Interns! Rebecca Khiralla, PsyD from Rutgers University, and Mayra Reyes Ruiz, PsyD from St. John's University, will spend their postdoctoral fellowship year at our partner organization, Cognitive and Behavioral Consultants in White Plains NY. There, they will gain supervision and training from experienced and knowledgeable senior psychologists, as well as provide care to their own caseload of patients in order to prepare them to become fully licensed clinicians!
Our Summer Interns will be joining us from across the country this year! Angel Zhang from NYU and Cristian Miralles from Georgia Southern University will take part in CBC's Undergraduate Summer Internship program and receive stipends from the Access Psychology Foundation to support them further during their summer studies. This cohort shares the motivation to broaden mental health access for diverse populations, and each of them have had amazing journey's that led them to APF: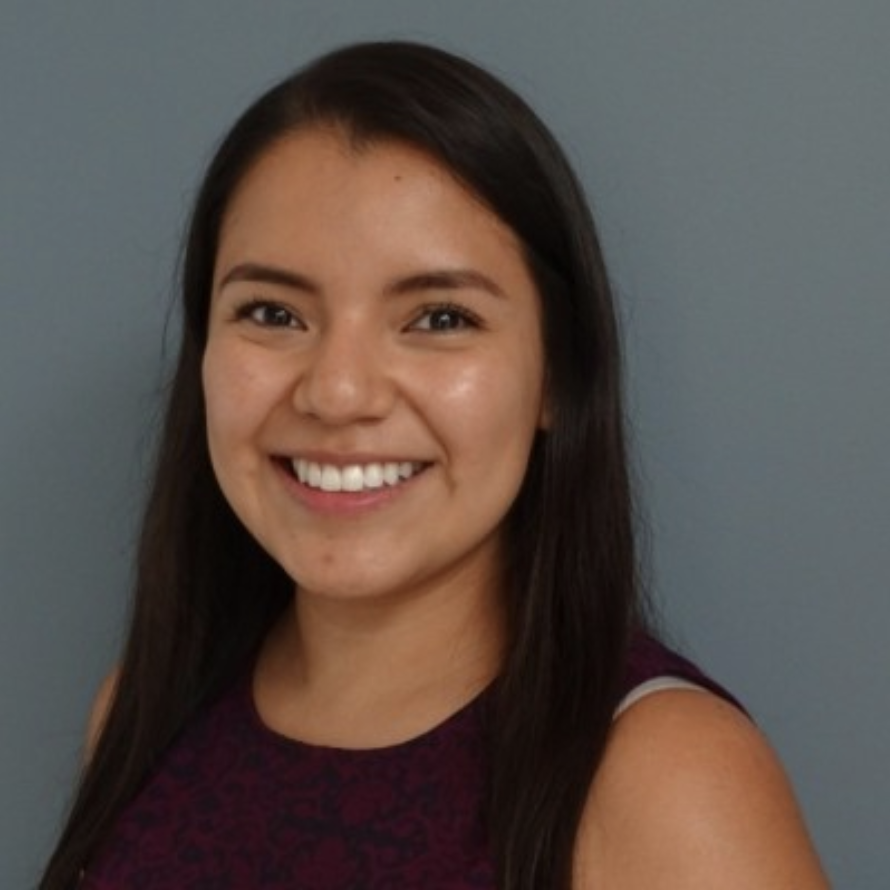 "I am very grateful to the Access Psychology Foundation for granting me the APF scholarship. This scholarship will help me to further my career in order to provide services to individuals within and outside of my community who are in need."

Rebecca Khiralla, PsyD
Mayra Reyes Ruiz, PsyD is a doctoral student pursuing clinical preparation through a doctorate in School Psychology on the Bilingual Track at St. John's University. She is committed to evidence-based, culturally relevant practice, and non-discriminatory assessments. Mayra is particularly interested in treatments for anxiety and mood disorders with children and adolescents using both DBT and CBT.
Rebecca Khiralla, PsyD is a graduate of the Rutgers University Graduate School of Applied and Professional Psychology in August 2023. She earned a doctoral degree in School Psychology. Throughout the past five years of graduate school, Rebecca has worked in schools, private practices, hospitals, and community-based mental health clinics providing services to individuals of various ages, races, ethnicities, sexual orientations, and presenting problems. Growing up in the Egyptian-American community in New York, she noticed major stigma and a lack of awareness of mental health-related issues. This ignited her passion in wanting to fill the gap and giving back to my community by providing psychoeducation and services to those in need.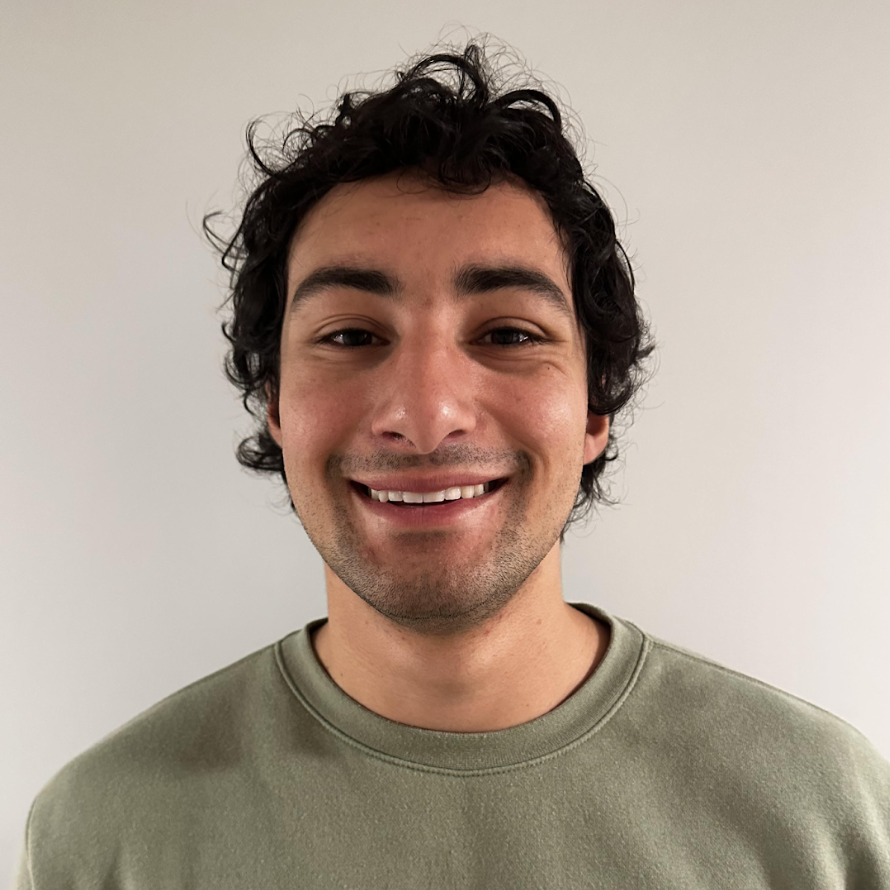 "I am grateful for this opportunity provided by Access Psychology foundation, as their work brings in more voices from historically underrepresented groups into the field of mental health."

Angel Zhang
Cristian Miralles is a rising senior psychology major at Georgia Southern University. He is passionate about helping others, and plans to obtain his doctoral degree in clinical psychology upon completing his undergraduate degree and eventually hopes to work with adolescents. Cristian applied for this scholarship because, "it gives individuals from underrepresented backgrounds – like me, the son of an immigrant – the resources necessary to succeed in the field of psychology."
Angel Zhang is a rising senior studying Applied Psychology at NYU. Her passion in mental health and wellness comes from her interest in providing accessible support for people who are experiencing mental health difficulties in their lives. Growing up in an Asian community, Angel witnessed how stigma around mental health affected help-seeking behaviors in her community. Because of this, Angel is determined and dedicated to the work of raising mental health awareness among minority groups.
---
Expanding into New Communities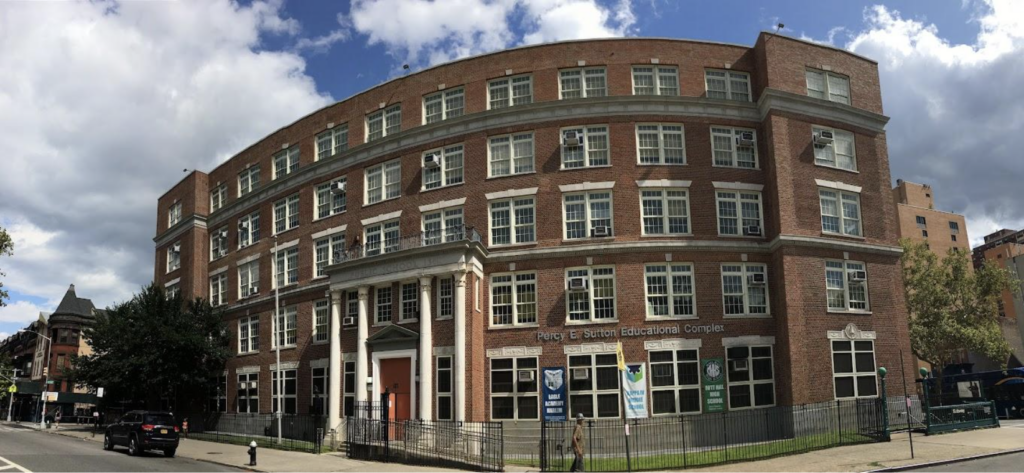 One of APF's most salient goals is to bring access to high-quality, evidence-based mental health treatment and training to the communities that often go without it. Individuals from these communities are commonly faced with sustained stressors and obstacles that compound mental health concerns, yet are less likely to receive these vital services.
In this spirit, we are thrilled to unveil an exciting new program, developed and delivered by Dr. Lata K. McGinn and funded by the Access Psychology Foundation. In partnership with Dr. McGinn and Yeshiva University doctoral student Joy Shen, this groundbreaking initiative was developed with the aim of making a lasting impact on the lives of nearly 2,000 students attending four schools in the Bronx, Harlem, and Lower East Side of Manhattan.
Understanding the urgent need for Social Emotional Learning (SEL) in these communities, Dr. McGinn and Joy have carefully designed a comprehensive program that addresses the unique challenges faced by students in these schools. Many of these students have struggled with mental health issues as observed by teachers and staff, and some may have faced a number of cultural barriers, including an interruption in education.
With the program's launch scheduled for the upcoming academic year, the first phase will focus on 9th grade classrooms, creating a solid foundation for students' emotional well-being. Notably, Dr. McGinn has spearheaded the development of two distinct models to cater to diverse student needs. The universal prevention program aims to provide essential mental health care to all students, irrespective of risk factors. By adopting this approach, the program effectively reduces stigma around mental health while ensuring that each student gains access to vital resources they may not have otherwise received. Access Psychology Foundation is proud to support this important effort.
How Are We Doing So Far?
The Access Psychology Foundation believes in the impact that early interventions can have on individuals, families and communities. Since our inception, we have provided scholarships to community organizations and schools in both New York and Michigan for consultations in DBT and CBT skills. During these training sessions, school and organizational staff learn evidence-based skills and interventions that allow them to spot and address concerning behavior before it escalates. Through our efforts we have provided the tools necessary to impact the lives of thousands of children and adolescents across these states.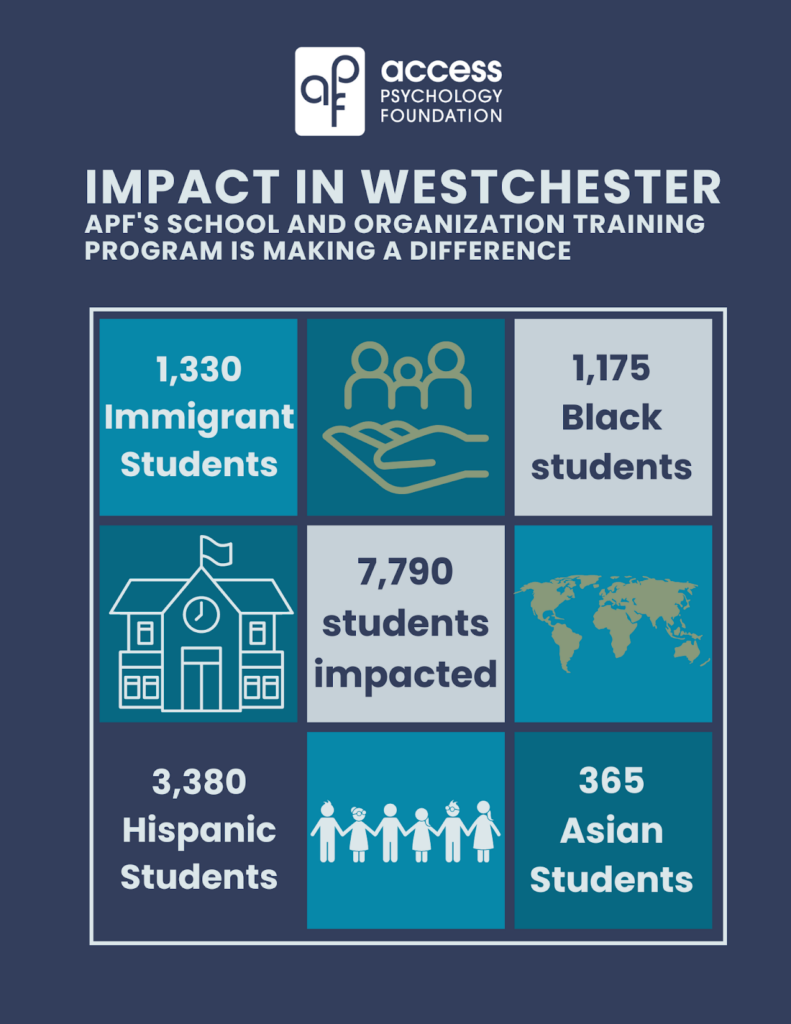 New Service Partners
The Access Psychology Foundation is honored to welcome four new counseling service partners. These experienced, talented and renowned clinicians will treat APF scholarship recipients. We understand the profound impact that counseling can have on the lives of individuals from marginalized populations, and we are dedicated to making a positive difference in their well-being. We are grateful to collaborate with psychologists who share these same values. With partners like these, we can collectively make a significant impact on the mental health landscape in our community.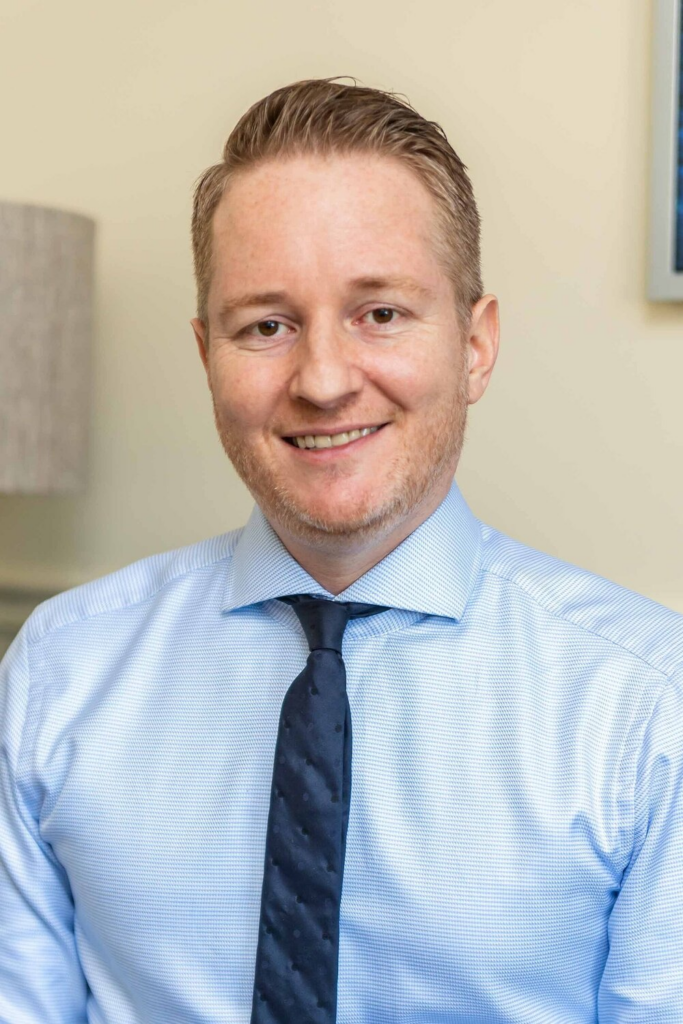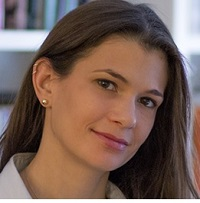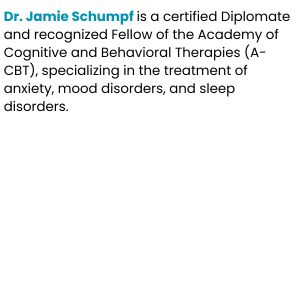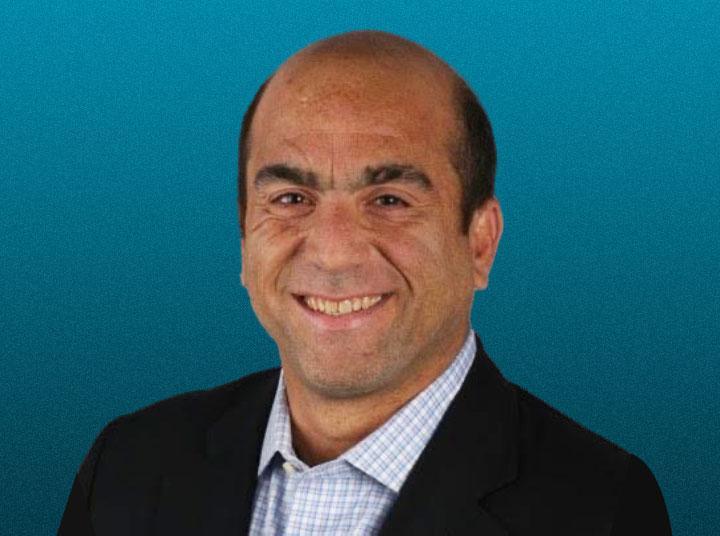 APF has some of the best Board Members around, and with each newsletter, we like to take a moment to check in with them learn more about the work they're involved in outside of APF and how it's shaped their passion for our mission. This time, we caught up with Craig Vaream, Senior Advisor at McKinsey & Company and Board Member of the Juvenile Diabetes Research Foundation. Craig's journey with APF began from a financial perspective, where he initially assisted in setting up bank accounts. This involvement led to him guiding APF on its first audit, sealing his spot on the APF Board.
Driven by his passion for mental health and the need for equal access to support services, Craig was inspired to join the APF Board of Directors. He recognizes that mental health is a critical issue in today's world, affecting individuals across various backgrounds. Understanding the importance of leveling the playing field, Craig was driven to contribute to the cause by providing opportunities for those who lack access to both mental health services, and careers in the field. To read the rest of Craig's story, click here!
---
New Sponsorship Level
APF is excited to announce a new partnership opportunity. We have recently added a $25,000 "Access Advocate" Sponsorship level, which covers the cost of a patient's individual therapy sessions for one year. For those in need, therapy can be a life changing experience, and having access to high quality, culturally responsive care can cause a positive impact on not only the person receiving care but also their friends, family and community. Regardless of race, ethnicity, or socioeconomic status, we believe everyone deserves the opportunity to receive the care they need, and each sponsor at the $25,000 level helps us impact one more person.
Since our start, the Access Psychology Foundation has granted scholarships for individual treatment to clients from different backgrounds and levels of need. The guardian of one of our recipients shared with us how the scholarship has impacted their lives.
Click Here to become an Access Advocate Sponsor or to make a donation.
Scholarship Recipient Testimonial
"I want to thank you for this incredible opportunity to receive high quality mental health care for my child, that I can afford.
Layered on top of that are all the common struggles in pre-adolescence, from academic struggles, to trying to find a social circle to fit into. She is also struggling with the effects of her parents' deteriorating marriage and separation, and is questioning her gender identity and sexuality. The combination of all these factors and experiences makes me want to get her the most efficacious mental health support possible. I strongly believe that learning coping skills and strategies is key to a healthy life, especially given her suicidal thoughts.
Thank you so much for creating and allowing families like ours to participate in APF. As hard as I tried, I could not find a therapist or DBT program that we could afford until this scholarship…Thank you for this incredible opportunity for my daughter, and for adolescents and families in situations similar to ours'. The Access Psychology Foundation is making a profound difference in our lives."
We are so grateful to be part of our patients' mental health journeys, and seeing the impact our services have on individuals is an amazing reflection of all the support APF receives.
Accessible Continuing Education
Continuing education is crucial for licensed psychologists to provide quality care, but marginalized communities often face challenges in accessing affordable courses. The Access Psychology Foundation is working to address these disparities by offering scholarships to clinicians from historically underrepresented communities, making Continuing Education (CE) credits more accessible.
Psychologists need ongoing education to enhance their knowledge and skills, especially when serving diverse populations. However, financial constraints and limited course availability hinder marginalized clinicians.
The Access Psychology Foundation plays a vital role in creating a more inclusive system by providing scholarships to psychologists from historically underrepresented communities.
These scholarships alleviate financial burdens and ensure equitable access to continuing education, enabling clinicians to stay up-to-date with the latest research and techniques. By supporting the Access Psychology Foundation, you are helping to support these clinicians' professional growth, and empower clinicians to provide quality care and contribute to the well-being of all individuals, regardless of their background.