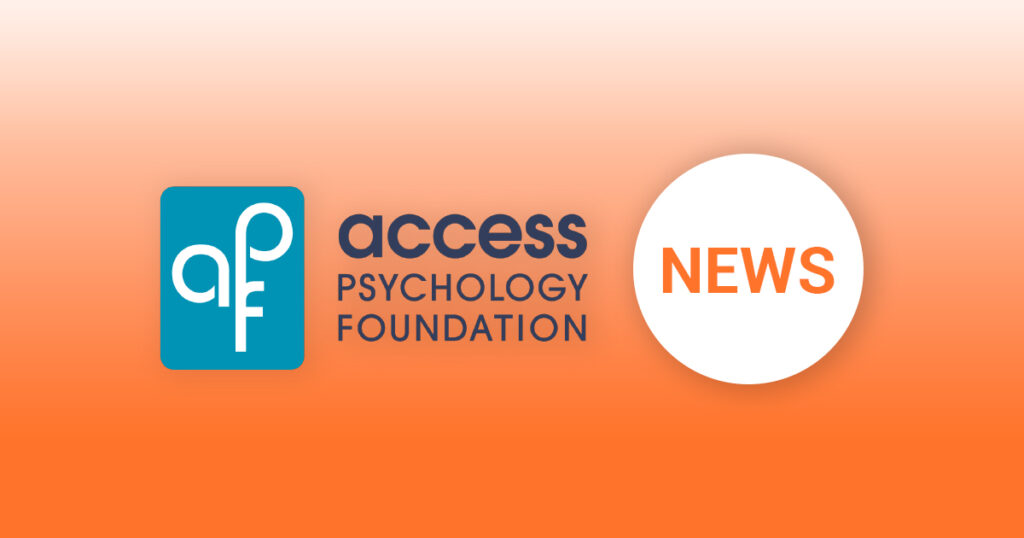 Over the last year, Access Psychology Foundation (APF) has gained major momentum in supporting historically underrepresented communities along their mental health journeys by providing treatment and training. APF is not just creating space for more psychologists of color to enter the field; it is setting them up to thrive.
Here are some exciting updates that we are thrilled to share:
New Scholarship Recipients!
This year, APF proudly welcomed two incredible scholarship recipients, Jessica Melendez Stein, LMSW, MS Ed and Kelsey McCoy, PhD! These scholarships will allow them to train with clinicians from Cognitive and Behavioral Consultants, LLP and support them throughout their clinical training years. We had a chance to get some feedback from Kelsey on her training journey so far:
"The knowledge I have gained since beginning my training year has been invaluable and I am grateful to APF for the support it has provided to get me here. I'm really looking forward to seeing clients through APF as providing services to racially diverse communities is incredibly important to me." -Kelsey McCoy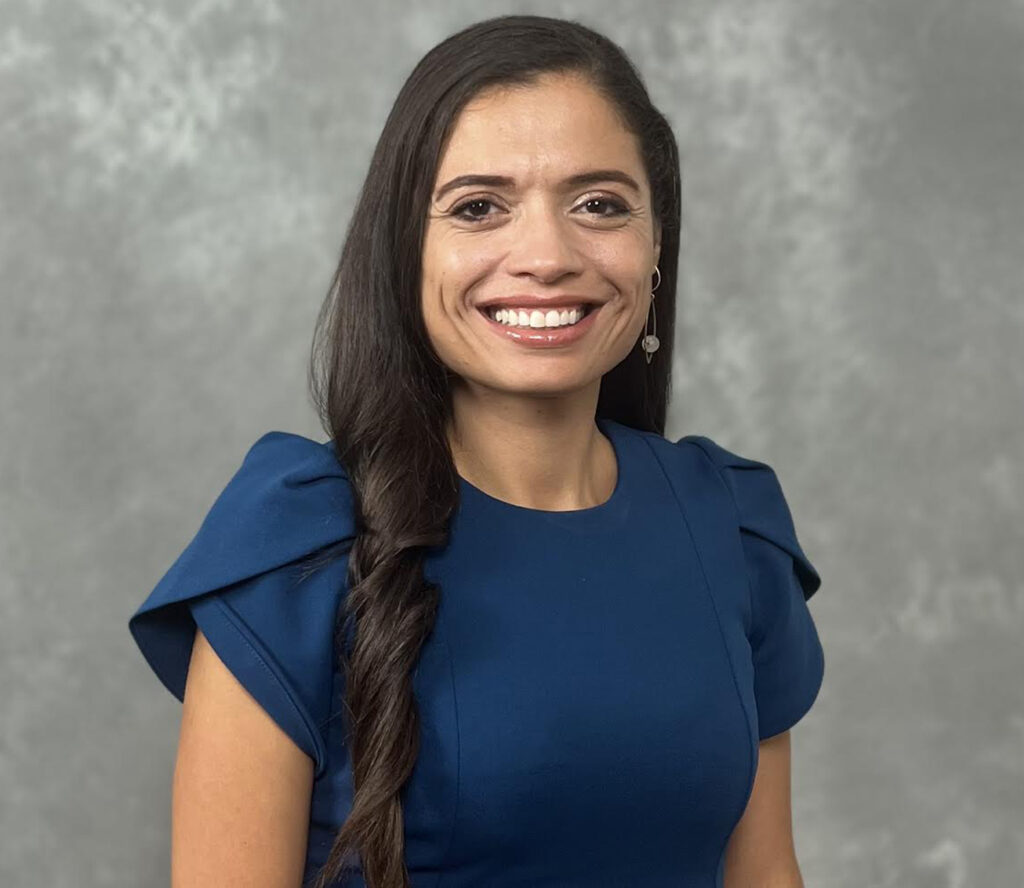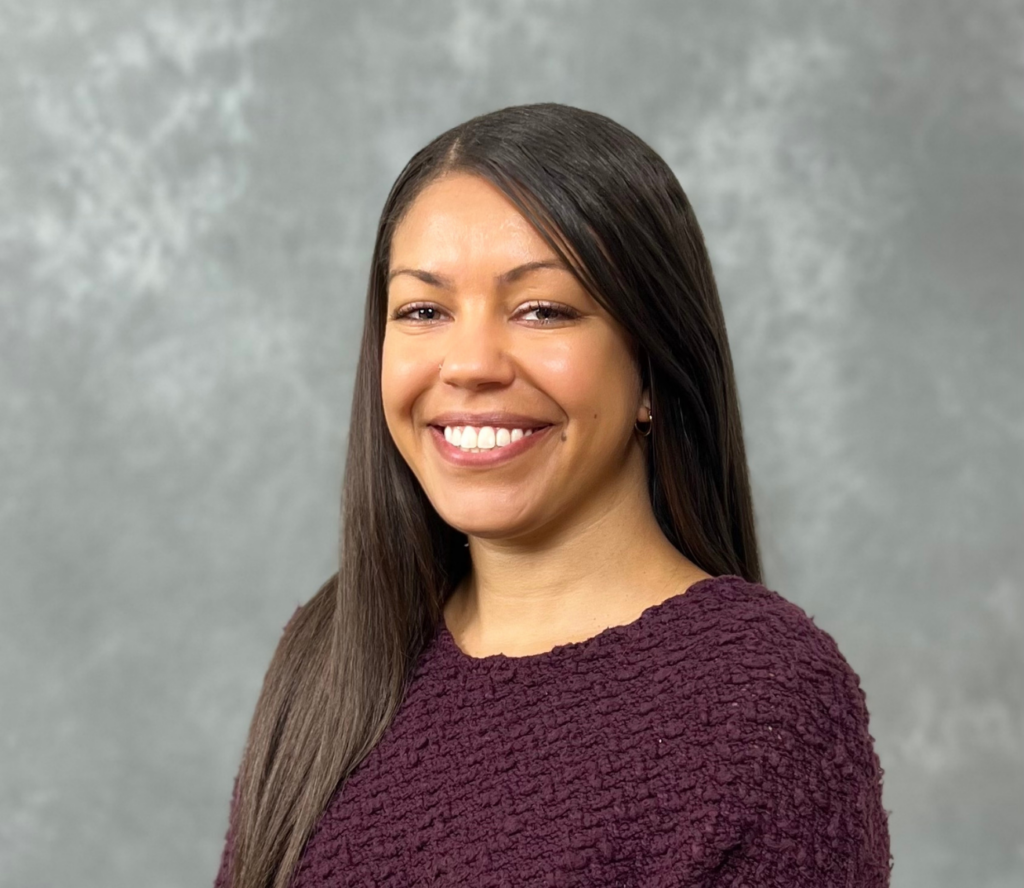 The experience Kelsey and Jessica have received throughout their training, working with diverse clients and on a variety of disorders and conditions, will translate into their practice as mental health providers!
---
Partnerships to Celebrate
Everyone deserves access to high quality, evidence based mental healthcare, and early interventions are the most effective way to prevent unnecessary worry later in life. APF has provided scholarships to the Boys and Girls Club of Northern Westchester and the Ossining Union Free School District for their staff to receive consulting and training in evidence-based mental health interventions. BGCBW personnel ranging from teachers to swim instructors to administrators have all begun to learn and incorporate skills in Psychological First Aid training to build resilience in children and adolescents, and will continue to receive further training and consulting from CBC clinicians through scholarships provided by APF to address mental health challenges. In addition to these two local partnerships, APF has expanded their reach to the state of Michigan! We've partnered with the Michigan Department of Health and Human Services (MDHHS) Children's Trauma Initiative (CTI) to provide comprehensive DBT training that will be disseminated to underserved communities in Flint, MI, East Lansing, MI and Detroit, MI.These trainings were made possible by contributions from generous donors and partners of APF!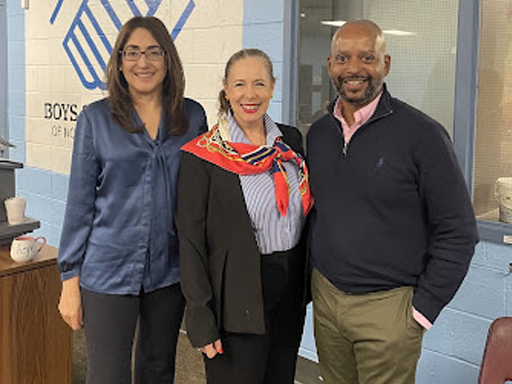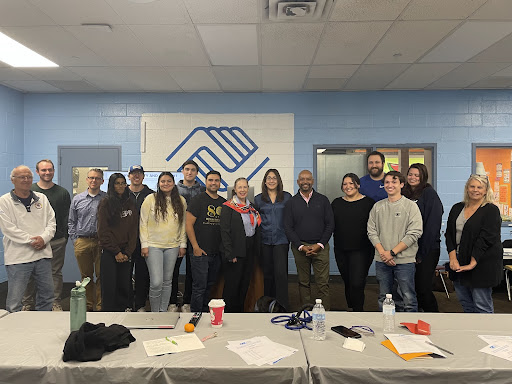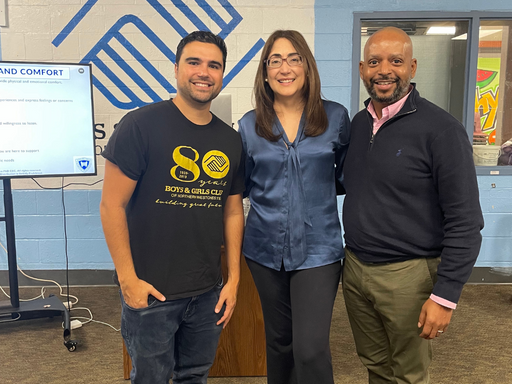 ---
Making A Difference: Changing The World Using Grit, Intellect And Creativity – Panel at Two Bridge
This year, we have been busy meeting new people and making new connections! In October, APF attended a lively panel discussion at Two Bridge in Irvington, New York – moderated by APF Board Member and CBS News anchor, Maurice DuBois. Hosted and organized by APF Board Member, Harris Schwartzberg and the team at Two Bridge in Irvington, NY, attendees were treated to stories and insights from some of the most influential professionals in the world of mental health and entertainment. Joining the panel was Dr. Jim Yong Kim, former president of the World Bank under the Obama Administration, Benj Pasek and Justin Paul, celebrated writers and directors of the hit Broadway musical "Dear Evan Hansen," and APF's own Board President and co-founder of our partners at CBC, Dr. Alec Miller. After an insightful discussion on the state of mental health and steps to shed light on the barriers to care, the night ended with special performances by Benj and Justin, as well as a surprise cover of "Walking in Memphis" by Dr. Miller!
If you couldn't make it on the night of, you can watch it here.
Two Bridge photos by Brien Adams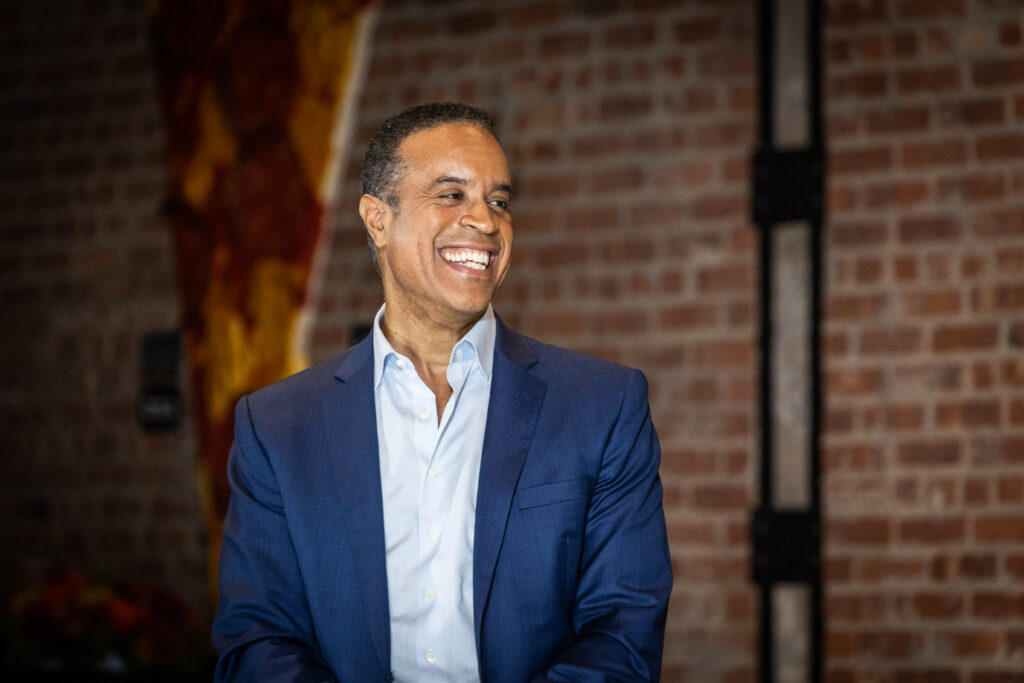 ---
Getting the Team Together
With holiday festivities all around us, summer memories are fading away. One summer memory we are holding onto is our first Access Psychology Foundation gathering at the home of one of our wonderful Board Members. The event was held on a beautiful evening in July and was attended by APF Board members, staff, volunteers, donors, and scholarship recipients. Our Executive Director, Damian Travier addressed the crowd and introduced our goals and vision for the upcoming year, and thanked everyone for being a part of our journey to increasing access to quality, evidence-based mental health treatment and training. We are thankful to have been welcomed into their home and attending this fabulous event!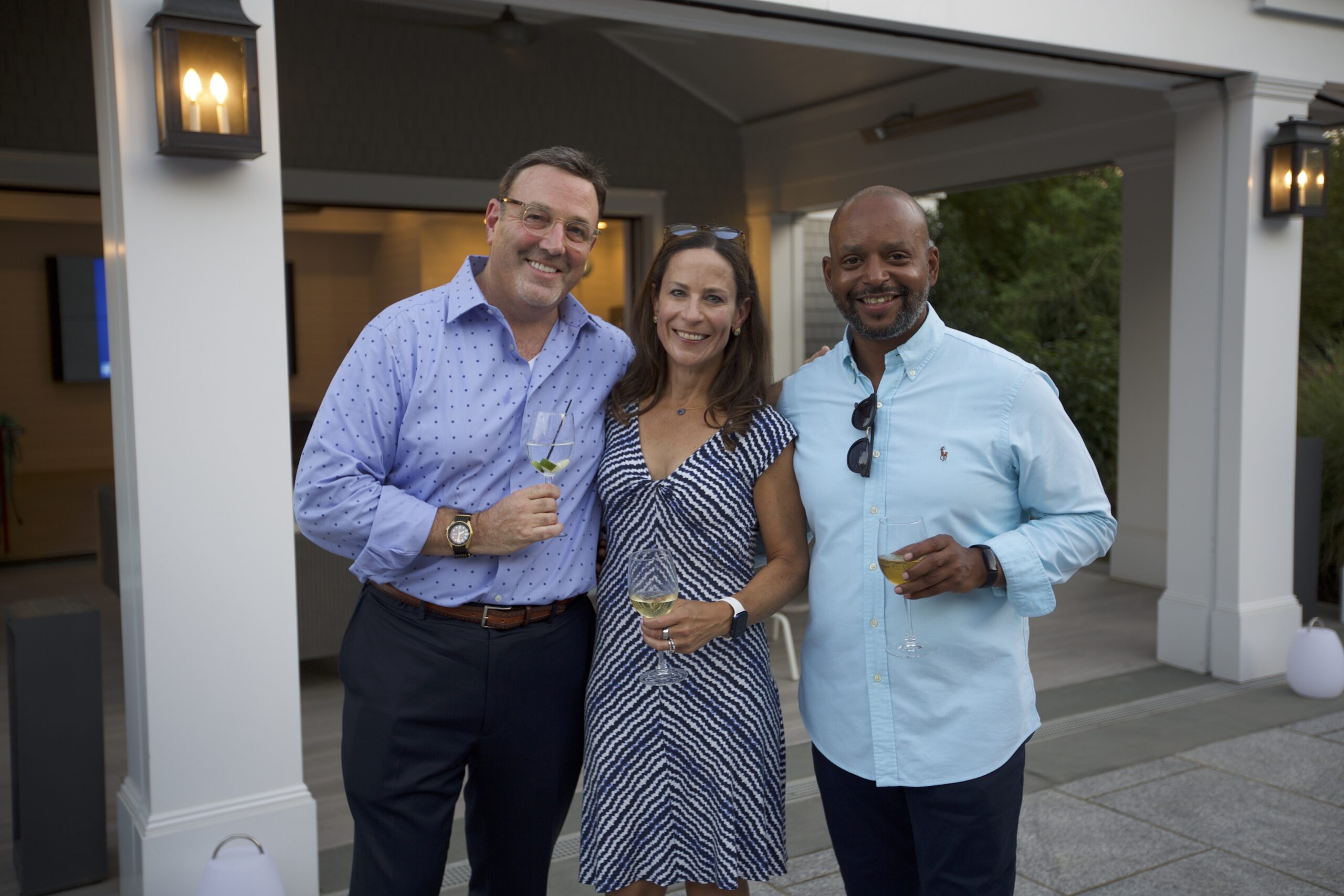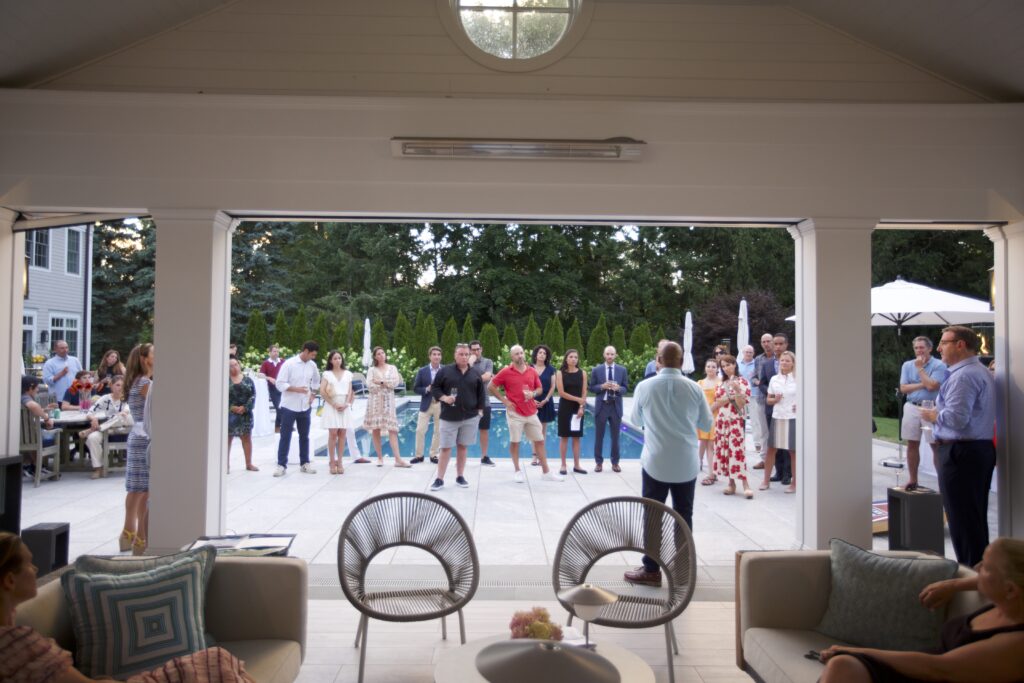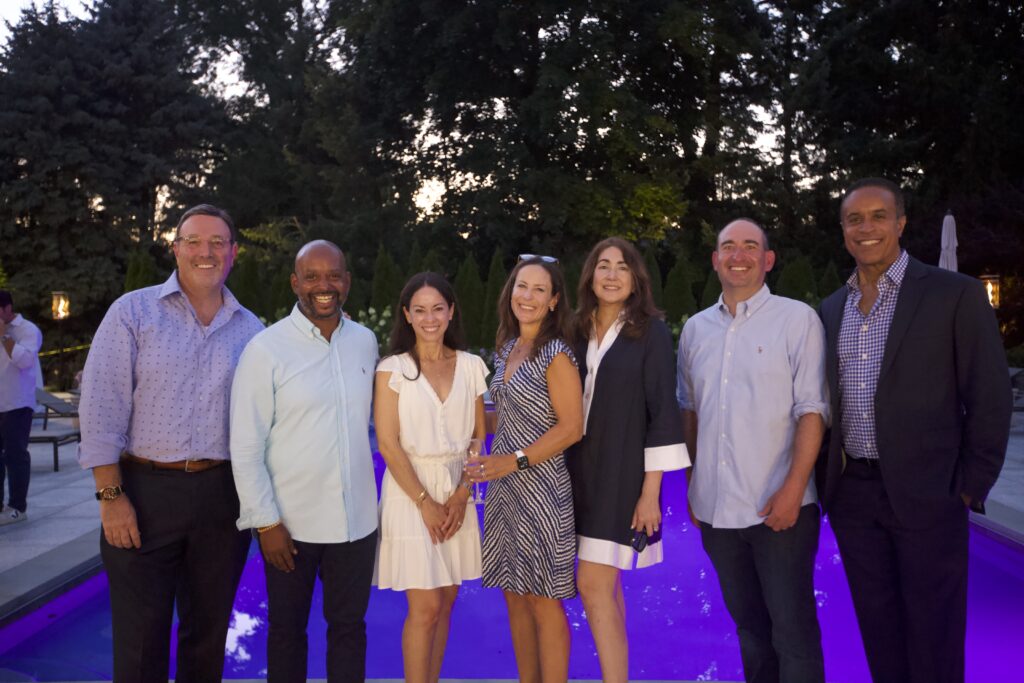 ---
A Busy Season of Conferences!
Conference season was in full swing this year, and the Access Psychology Foundation was along for the ride! Kicking it off on Long Island, APF attended the conference for the New York Association of School Psychologists (NYASP) – there we shared information about our school training scholarships, as well as scholarship opportunities for emerging professionals. We made valuable connections at NYASP and look forward to strengthening them as APF continues to grow and develop. November brought a busy weekend before the holidays with APF having a strong presence at the International Society for the Improvement and Teaching of Dialectical Behavior Therapy (ISIT-DBT) and the Association of Behavioral and Cognitive Therapies (ABCT) conferences held at the New York Marriott Marquis in NYC!! We were delighted to meet professionals and students eager to learn about the work of APF and to spread the word about our scholarships for future psychologists!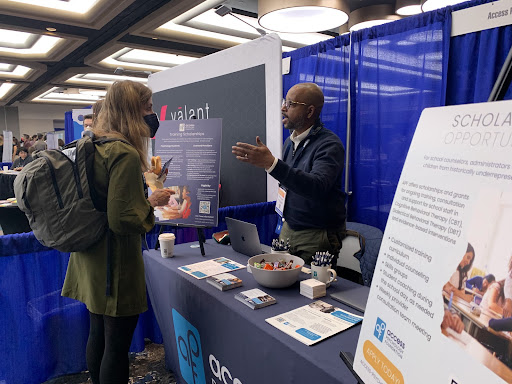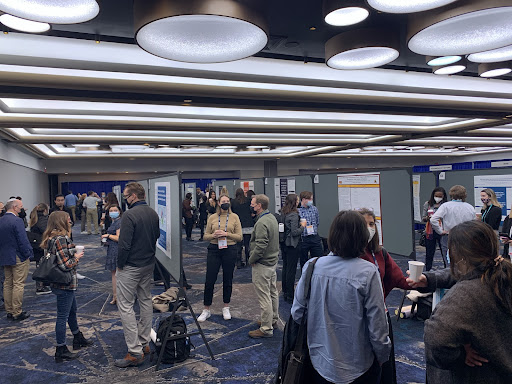 ---
Now Offering: Individual Therapy!
Applications for individual therapy scholarships officially opened on December 5th. Soon, APF will provide scholarships to offset the cost of care for individuals who lack the access and means to afford mental health services. Our partner organization, Cognitive and Behavioral Consultants (CBC), will offer discounted therapeutic services to APF clients, thus permitting our scholarships to reach a greater number of clients in need. Clinicians at CBC provide CBT and DBT psychotherapy services to treat the range of clients from children to adults, couples, parents, and students, all from underrepresented populations, which historically face barriers to care. This long anticipated addition to our services will directly impact families in our community, and contribute to the vital work of bridging the gap in access to evidence-based mental health care.
Our individual therapy scholarships are made possible by the generosity of individual donors. Click here to learn more about and support our counseling, treatment, and wellness services.
---
Training Around the World
There's more to APF's vision than expanding access to mental health care at home – we believe that everyone should have access to high quality treatment and training across the globe! This year, one APF scholarship recipient joined CBC's Combined Comprehensive CBT & DBT Foundational training all the way from Lebanon! Paul Kawkabany, a Masters student in Clinical Psychology at the University of Lebanon said of his training experience:
"I would like to thank you for this opportunity. As someone who lives in the Middle East and currently facing financial challenges getting the best training in mental health and in CBT specifically, seemed out of reach. I applied for the scholarship because I believe that it would help me to become a better therapist, build connections, and learn from CBT masters. I would love to share the passion I have for the mental health field with my community. Hopefully, with your help, I can follow my dream toward the life that I would like to live as a therapist."
---
Support APF through Amazon Smile
Holiday shopping season is upon us! Did you know that you can support the Access Psychology Foundation while crossing items off your holiday list? By selecting APF as your charity of choice through smile.amazon.com, a portion of the proceeds from each purchase will be donated to the Access Psychology Foundation through Amazon. Here you can find instructions on how to set APF as your preferred non-profit so giving is easier than ever!
---
Meet the APF Staff
The Access Psychology Foundation receives support from consultants, volunteers and Board Members, and our tiny team is thankful for all of the help we receive from these wonderful folks! Though our support network is vast, behind the scenes there are two full-time APF employees. With over 20 years of combined non-profit experience, our team is led by our Executive Director, Damian Travier, and our Operations Manager, Stevie Monteiro keeps the show going behind the scenes. To learn more about APF's staff and Board Members, visit our website!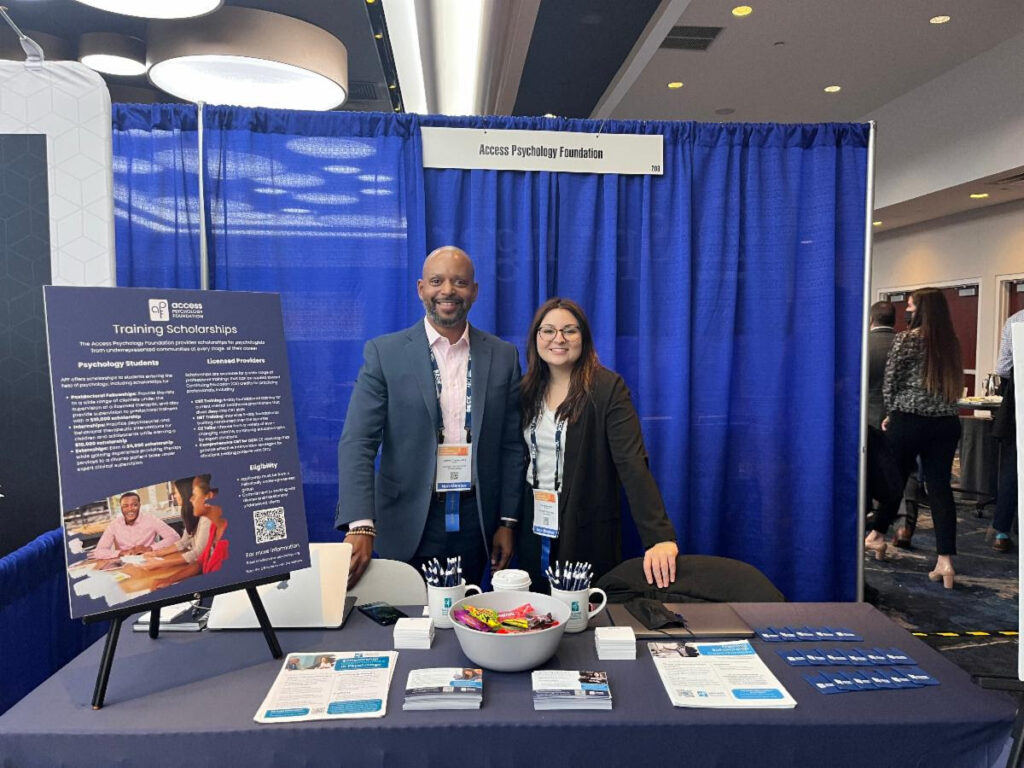 ---
Get Social with APF!
Follow APF on social media to get the latest updates and behind the scenes looks!